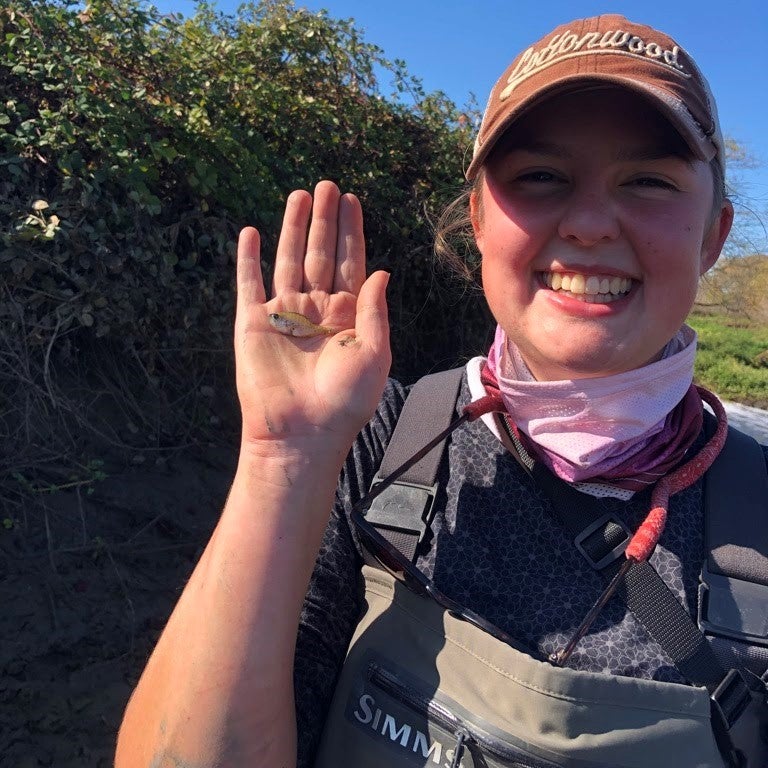 Anne Boyd
Junior Specialist
email: aboyd@ucdavis.edu
Degree:
B.S. Environmental Science and Management (Major), UC Davis, 2021
Wildlife, Fish & Conservation Biology (Minor)
Research Interests:
I have always been interested in aquatic habitats. Growing up on the coast I was fascinated by the waterfowl and fish that inhabited the water around me. During my time as an undergraduate at UC Davis, I studied how environmental factors affect habitat suitability for such organisms. I spent a lot of time researching how managing abiotic water quality factors like dissolved oxygen, temperature, and turbidity is an integral part of conserving the biota in an ecosystem. 
Now, I get to work on practically applying what I've learned in the past. While working here at the Fish Conservation Physiology (Fangue) Lab, I have had myriad opportunities to widen my understanding of fish physiology and ecology. I enjoy working alongside the graduate students and research staff here on a variety of exciting projects concerning Chinook Salmon salinity tolerance, Delta Smelt release, rearing Green Sturgeon, and rotary screw trapping.