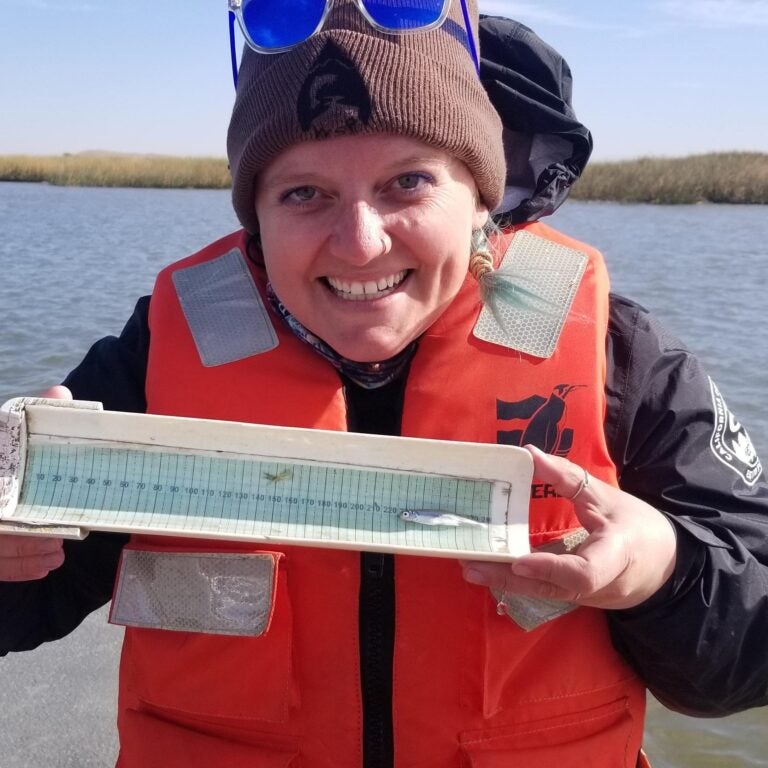 Leanne Pearl
Junior Specialist
email: leanne.m.pearl@gmail.com
Degree:
B.S Biology, University of Colorado, Boulder
B.S.  Environmental Studies, University of Colorado, Boulder
Research Interests:
I have worked at outdoor education camps teaching the youth STEM concepts and with the Watershed Stewards Program working to help improve watershed health by actively engaging in restoration science, civic service, and community education. Most recently I came from the U.S. Fish and Wildlife Service in Lodi where I contributed to the knowledge of the distribution of fish throughout the Delta, focusing on salmonids and Delta Smelt. My previous research was on boat noise affects on communities of fish in the Great Barrier Reef and have grown to mainly focus on how climate change and human impact is affecting our coastal communities.