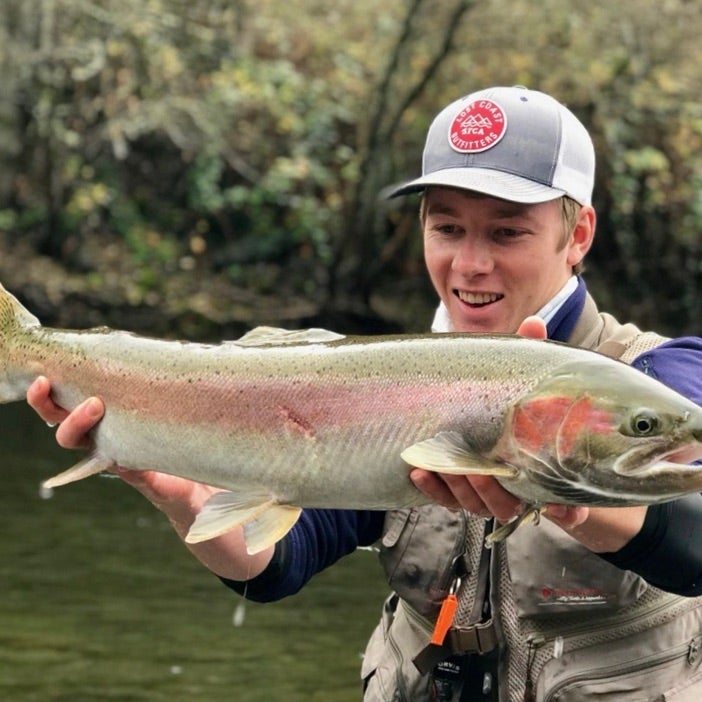 Sebastian Gonzales
Junior Specialist
email: sggonzales@ucdavis.edu
Degree:
B.S. Environmental Management and Protection, Cal Poly – San Luis Obispo (2020)
Research Interests:
Hi there!
My name's Sebastian, and I love fish! I'm a Davis native who spent the past year monitoring fish populations on the Sac/San Joaquin Delta through the AmeriCorps Watershed Stewards Program. I also have background in herpetology from my time as an undergrad at Cal Poly San Luis Obispo, so if you ever see me around the lab feel free to come talk to me about rattlesnakes! Having grown up spending time on local streams like Putah Creek, I couldn't be more excited to be a part of a lab studying fish and aquatic systems around me hometown.
Publications:
Crowell, H.L., King, K., Whelan, J.M., Harmel, M.V., Nhu, T., Maier, P.H., Garcia, G., Nolan, J.T., Gonzales, S.G., Taylor, E.N. 2021. Comparative thermal ecology and energy use of inland and coastal populations of Pacific rattlesnakes (Crotalus oreganus). Ecology and Evolution 2021(00)1-13.
Gonzales, S.G., Crowell, H.L., Harmel, M.V., Maier, P.H., Nhu, T., Nolan, J.T., Whelan, J.M., Taylor, E.N. 2020. Variation in rattlesnake spatial ecology among individuals and populations. Herpetological Review 51(4): 680-685.