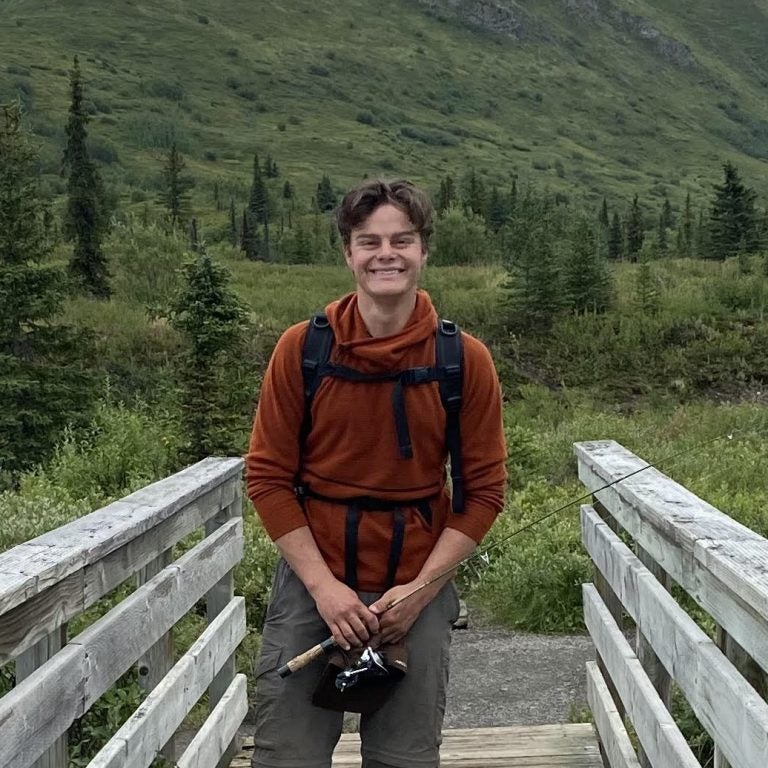 Degree:
B.S. Biology, Whitworth University (2022)
Research Interests:
I have been widely interested in fish and aquatic ecology my whole life. In recent years, I have become particularly passionate about salmon and other anadromous fishes due to their unique life histories along with their ecological and cultural significance. Since college, I have worked as a stream geomorphology technician with the US Forest Service and as an environmental educator with the Tri-State Steelheaders.
Specifically, my research interests are on how anthropogenic change affects fish of conservation concern, especially Chinook salmon and green sturgeon, and best practices surrounding mitigation efforts. I am excited to be working on many unique projects in this lab and to grow my knowledge and skill set in conservation hatchery practices and in ecological/physiological research.